KINN EVENT MENU
A Collaborative Event Menu
"Kinn is the brainchild of Chef Kiyong "Ki" Kim along with the team behind Hanchic, and the restaurant's moniker is actually a play on the word "kin" (family) and Chef's name."
Kinn participated in the Los Angeles Times Food bowl event on September 22nd and 23rd, 2022, and collaborated with the TikTok chef @chefboylee. A unique collaborative menu was served on the event days. It brought some nostalgic interactions between the guests and the menu itself.
The menu is divided into two parts. The dot-to-dot game on the top half included the collaborative experience that starts with using the pen to connect the courses in order and echoes back to the family concept by the end. The nine courses are listed on the bottom half as a reference.


︎ Special thanks to Ki Kim.
---
---
"The menu is informed by nostalgia, with each dish influenced by something Kim ate as a kid or cooked for himself as a young chef."
— Jenn Harris, Los Angeles Times
---
︎Scanned Menu



---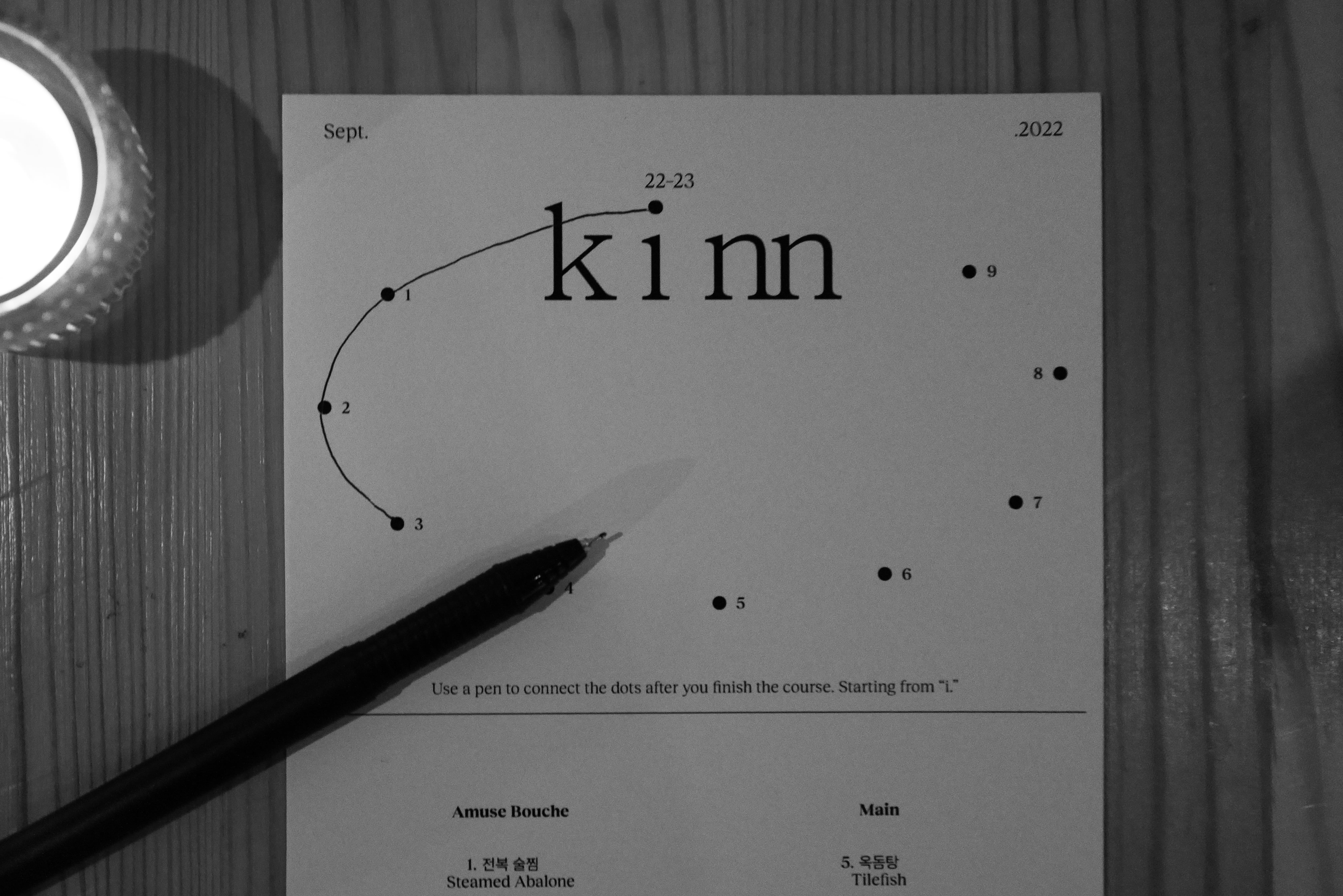 ---
︎Social Media Post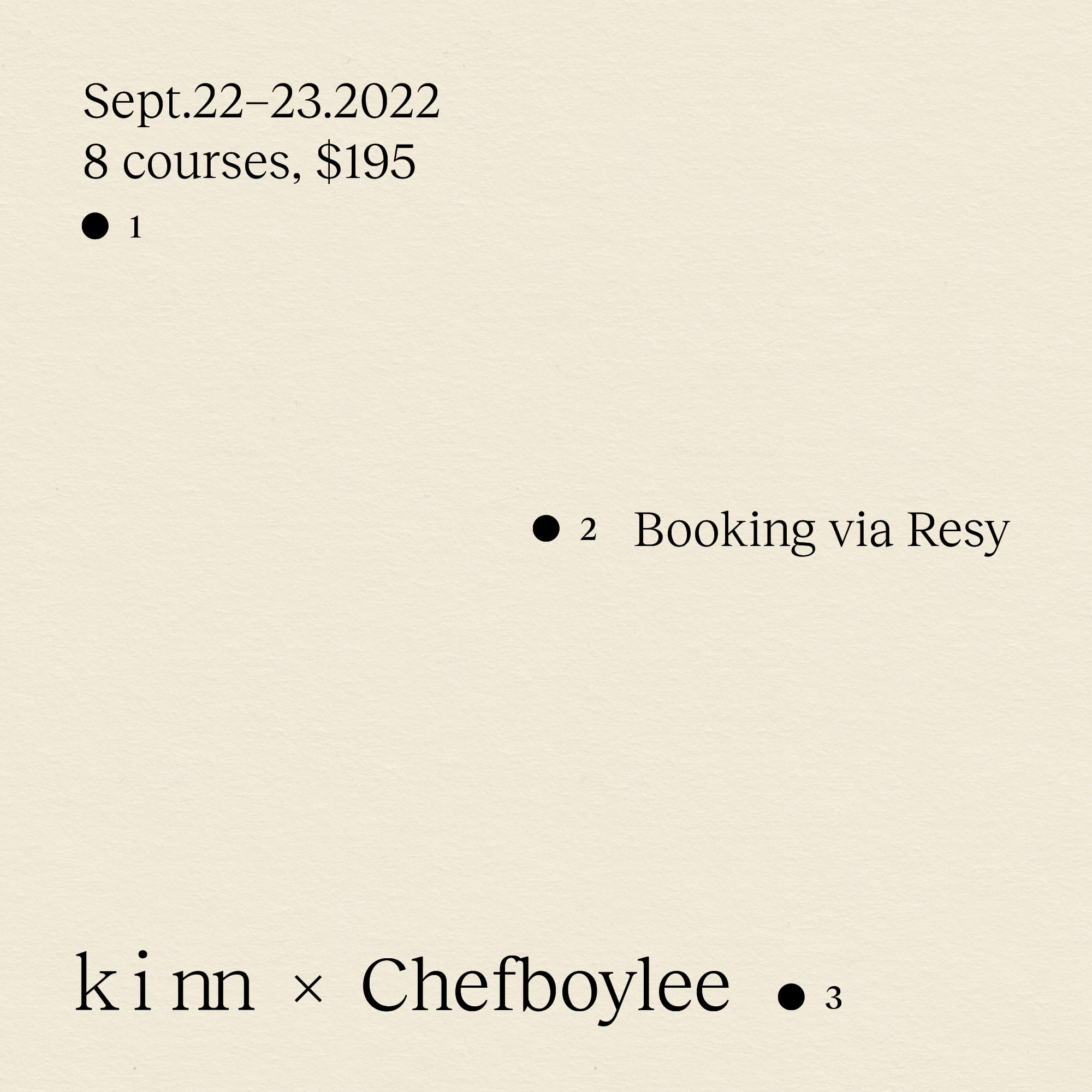 ---